Speedy Q: Speed Networking from OutBritain & Series Q
In collaboration with our friends at OutBritain, Series Q invites you to join us at The Curtain Club.
From our conversations from Series Q attendees, we know that most people really value the new connections they make during our evening events. Indeed, one member told us: "I've never left a Series Q event without winning a piece of new business"
We want to facilitate more of these connections, so Speedy Q will be our first ever speed networking evening. If that thought fills you with terror – worry not! – we'll kick off the evening with a short intro on how best to make introductions and to follow up with new connections. Welcome drinks will be provided, and we'll follow the speed networking with informal drinks.
Timings
6:30pm – Arrival and welcome drink (no earlier than this please)
7:00pm – Welcome remarks
7:10pm – Activity (meet some new – and old – contacts!)
7:45pm to late – Drinks and tunes
Please note there will be no complimentary food, so be sure to have a bite before you arrive!
Who comes to Series Q?
Everyone is welcome, wherever you might sit within the startup world. You could be a founder, an investor, a startup employee, a future founder, a creator, or just someone with a passion for entrepreneurship… we really value the diversity and richness of our community, so please join whatever you do.
Allies are also warmly welcomed to this event.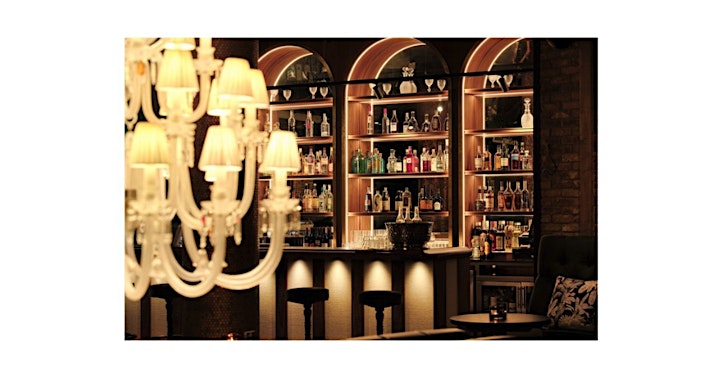 Event Partner: The Curtain Club
Located in the heart of Shoreditch, The Curtain Club is a luxury lifestyle private membership club. Blurring the lines between work and fun, we have a series of inviting spaces for our members to meet, create and play.
As a member of the club, you will have a place to escape the everyday and connect within a growing community. You'll have unlimited access to all member's areas including the Club, Rose Bar and Lounge, our 24-hour gym and a rooftop heated pool.
Additionally, you will be invited to a curated calendar of events; from intimate performances by up-coming artists to cabaret to comedy shows, panel talks, supper clubs and wellness workshops, we have something for everyone to enjoy.
We are happy to extend the offer of a waived joining fee of £350 to all Series Q network that are keen to apply to be a member of the club on either membership tier:

Event Partner: OutBritain
OutBritain is UK's  First LGBT+ Chamber of Commerce:connecting, supporting and growing the UK LGBT+ business community and uniting it with the rest of the world.
LGBT+ owned companies are routinely sought out by businesses who want to work with the LGBT business community. As the exclusive, third-party LGBT certification body in the UK, OutBritain will verify that eligible businesses are majority-owned by LGBT+ individuals, and grant LGBT Business Enterprise® (LGBTBE ®)accreditation.
By partnering with the United States National LGBT Chamber of Commerce (NGLCC) and other global LGBT+ Chambers of Commerce and networking groups, OutBritain is connecting the UK's LGBT+ businesses to the world's largest LGBT+ business network.
A note about ticket pricing
We have a small ticket charge to cover the cost of hosting this event, providing food/drink and making Series Q happen.
As a team of entrepreneurs, we are deeply familiar with the challenge of making ends meet when you are setting up a new venture. As entrepreneurs we also bootstrap. We keep our costs to an absolute minimum, hustling sponsored food, drink, and venues wherever we can.
Series Q is a not-for-profit community organisation led by volunteers. Find out more – and get involved – at www.seriesq.com.
I need a free ticket
No problem, we always want Series Q to be accessible to everyone, so if you're unable to afford a ticket please use the discount code 'SKINT' for FREE entry to this event. Please do only use this code if you really need to. We don't place any checks or limitations on use of this code because we trust your judgement.